Everyone knows about skin care cleansers, toners, moisturizers, and treatment products…but have you ever used a skin care essence? Skin care essences may sound less powerful or beneficial than the skin care terms you're more familiar with—after all, the word essence conjures up feelings of a small amount or hint of something.
The truth is the exact opposite, though. Skin care essences—at least the ones found on ATOPALM.com—are products that are stripped down to their most essential ingredients. That means your skin is getting the purest benefits of the ingredients found in these unique products!
We currently feature two skin care essences, both from the T'else Kombucha Essence skin care line.
T'else Kombucha Essence skin care harnesses the nutritional and healing power of kombucha in modern, advanced skin care formulations.
Science has definitively established the link between the gut microbiome and the skin, meaning the same probiotic metabolites that help balance gut health can maintain the same healthy balance in the skin barrier. This connection makes kombucha an ideal ingredient for skin care.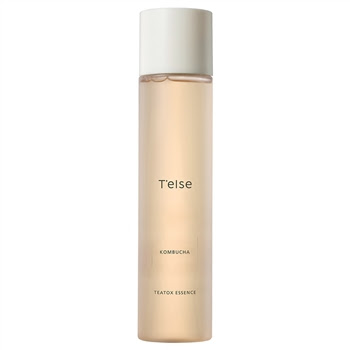 T'else Kombucha Essence contains 74% kombucha extract, meaning your skin gets a powerful dose of what kombucha has to offer it! It calms sensitive skin, soothes blemish-prone skin, brightens dull skin, and calms puffiness no matter the cause! Aside from kombucha extract, Kombucha Essence revives skin with allantoin and deeply hydrates with triple hyaluronic acids. Lastly, a blend of botanical oils rejuvenates and nourishes skin for complete care.
T'else Jeju Artemisia True Essence is an elegant and unique way to care for skin. It's formulated with only three essential ingredients—JeJu Artemisia Scoparia Extract at 98% for calming nutrients and antioxidant care, Panthenol at 1.98% to provide moisturization and soothe, and 0.02% of Acrylates/C10-30 Alkyl Acrylate Crosspolymer to help control the pH level of the skin.
One of the greatest aspects of these two products is that they are extremely gentle and beneficial for all skin types. They can be seamlessly integrated into any skin care regimen and will only benefit the skin. How's that for versatility?
Now that you know more about skin care essences, what are you waiting for? Choose one to try and see the difference essence skin care can make!